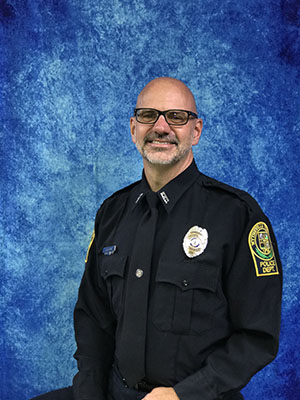 Kevin Kelley is the Animal Control Officer for the Town of Wytheville. Kevin performs routine and complex public safety work in the enforcement of animal control ordinances. Perhaps more importantly though, Kevin is an animal lover at heart.
Kevin has numerous pets of his own and this pushes him to be very proactive. While his duties include capturing stray dogs and cats and housing them at the animal shelter, Kevin also works extremely hard to try to get animals adopted into good homes. He makes every possible effort to find the owners of each animal or to get animals adopted as an alternative to euthanasia. Kevin works tirelessly with various local animal rescue groups in an attempt to locate viable homes for animals in need of adoption.
Additionally, Kevin regularly handles calls from residents having issues with wildlife such as skunks, raccoons, groundhogs, and other animals that may be causing a nuisance. His duties don't end there though as Kevin is also charged with removing dead animal carcasses from the streets and roadways within the Town.
He has a pet friendly attitude and the accompanying people skills to make him a very well liked and respected member of the Department.
If you would like to speak with our Animal Control Officer, Kevin Kelly you can do so by:
Office: (276)223-3397, after hours non-emergency leave voicemail and Officer Kelly will call you back the next business day.
Officer Kelly may be out of the office answering animal calls for service during the day. Leave a voicemail and he will return your call when he returns.
Email: Wytheville Police Animal Control, wpdac@wytheville.org
After hours, weekends, holidays; Animal emergencies, barking dogs at night, Call 911 for a Patrol Officer to respond.
Animal Safety Brochure