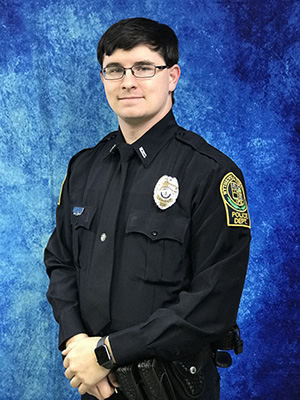 The Wytheville Police Department would like to introduce you to our Animal Control Officer, Isaac Diamond.
Officer Diamond transferred from the Patrol Division to the Animal Control Division on Monday August 22, 2022.
Officer Diamond is excited about his new position and working with the public in the Town of Wytheville with their animal control issues.
A message from Wytheville Police Department Animal Control Officer Diamond:
The main three aspects for the health and wellbeing of companion animals in the town of Wytheville are:
Public education on various laws and town ordinances pertaining to animal welfare
Compliance with state laws and local ordinances
Enforcement for violation of the laws
If you have questions or concerns about state laws or town ordinances, you can contact Animal Control Officer Isaac Diamond directly:
Monday through Friday (276) 223-3397, during work hours if Officer Diamond is tied up on a service call leave a voice message with your name, phone number, and the issue you need assistance with.
Or email: wpdac@wytheville.org
For an animal emergency, animal in distress, or barking dog day or night call 911 24/7.
For an ongoing issue after hours call (276)223-3397 and Officer Diamond will call you back the next business day.
As always, we want to recognize our great staff of volunteers at the Wytheville Cat Shelter. Check out their Facebook page:
https://www.facebook.com/catsofwytheville.
Animal Safety Brochure